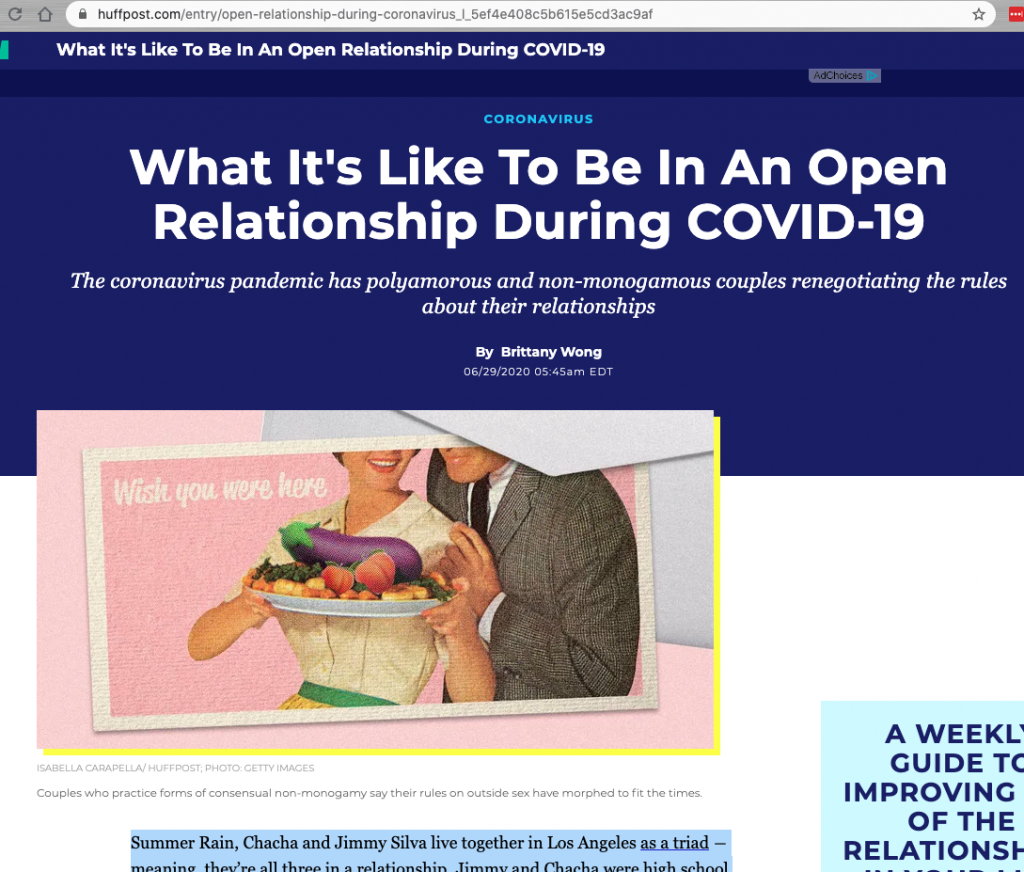 Summer Rain, Chacha and Jimmy Silva live together in Los Angeles as a triad ― meaning, they're all three in a relationship. Jimmy and Chacha were high school sweethearts who met and fell in love with Summer about seven years ago. The trio "wed" last year, after Jimmy proposed with rings made from the same stone, for symbolism's sake. Both women took Jimmy's last name.
Their relationship is also an open one: "We see other people, together," Jimmy explained.
It's a complicated arrangement that works perfectly for them. But now, thanks to the coronavirus pandemic, the last few months have been considerably more complicated for the trio.
https://www.huffpost.com/entry/open-relationship-during-coronavirus_l_5ef4e408c5b615e5cd3ac9af