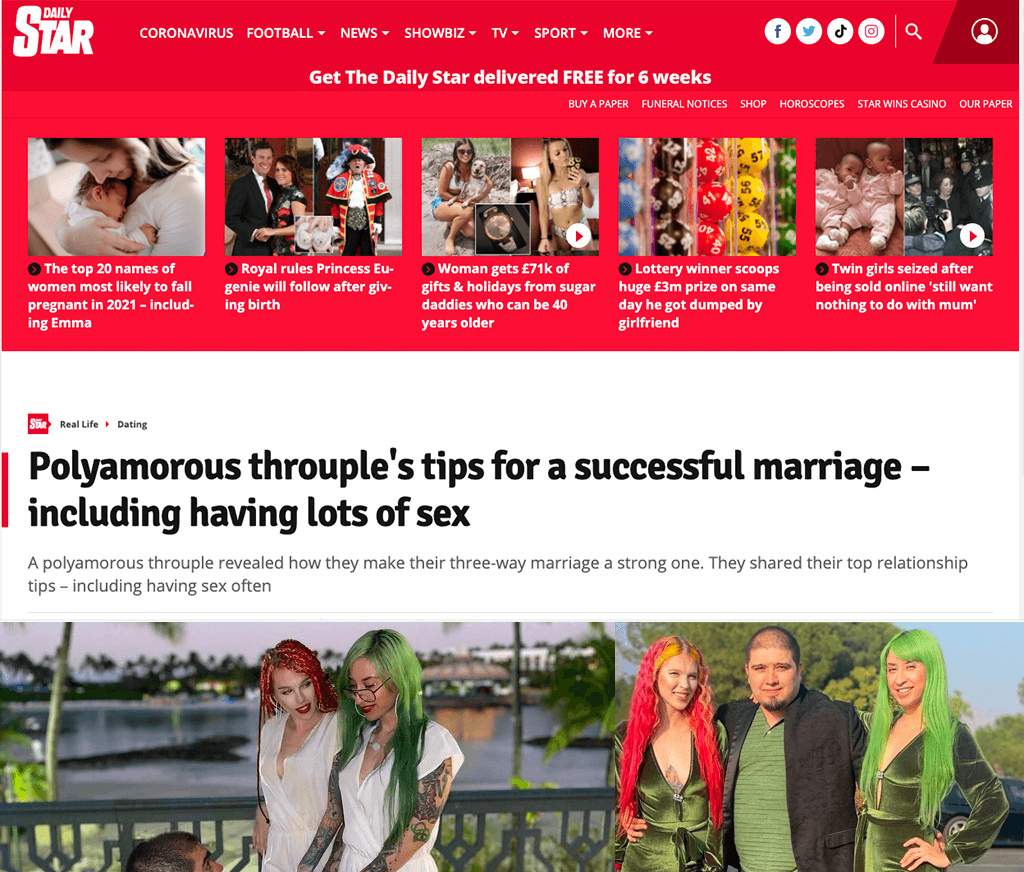 A polyamorous throuple revealed how they make their three-way marriage a strong one. They shared their top relationship tips – including having sex often
The American trio, who got married in a three-way ceremony last year, say having an active sex life is important.
They wrote: "A healthy checklist for poly triads:
"1. Have sex often. Correction: Have *healthy* sex often—never one sided, never selfish.
"It's *very much* a together thing or else it won't work the way it's meant to."
Full Story read link
https://www.dailystar.co.uk/real-life/polyamorous-throuples-tips-successful-marriage-23222191