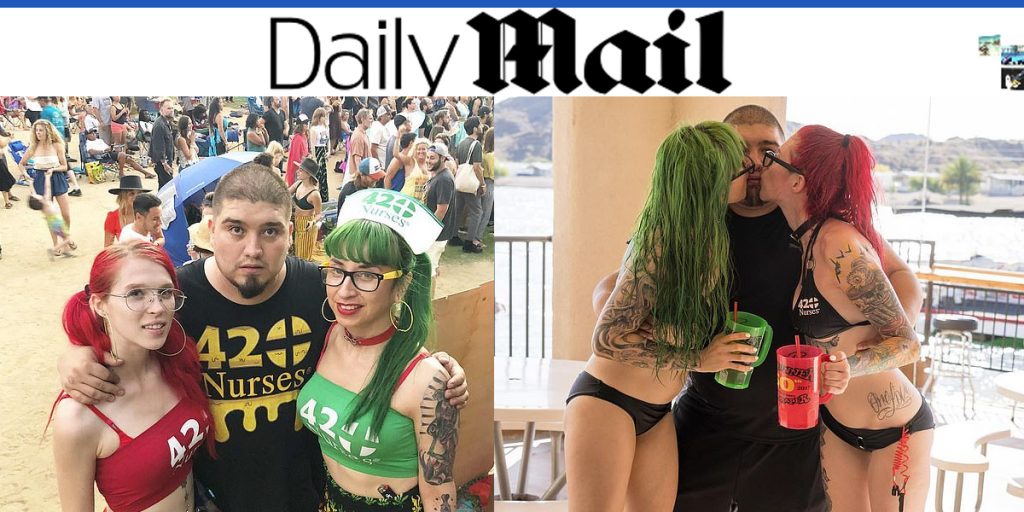 This footage shows the open relationship shared by Jimmy Silva, Chacha Va Voom, and Summer Pelletier in California, who have been a polyamorous triad since 2012. They plan to get married and have children, despite…
A polyamorous 'triad' who say their relationship has 'no rules' have revealed that as well as enjoying sex with each other – they all have sex with other women together too.
Jimmy Silva, 31, Chacha Va Voom, 29, and Summer Pelltier, 25, all from California, have been in a throuple since 2012 and have plans to get married and have children.
Since they met the trio have been inseparable and are in love, but decided to keep their relationship open, agreeing that it is alright for them to collectively date other girls as a triad, as long as they are honest with each other and all three give the green light.
'Our relationship has no rules with each other. We always love, make out, hold hands, we try to put no limits. We all have sex together and we enjoy it more when it's all three of us,' Jimmy said.
https://www.dailymail.co.uk/femail/article-6192643/Open-polyamorous-trio-enjoy-three-way-sex-women.html